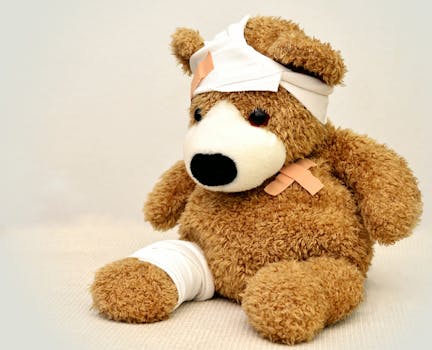 Lately I have been studying the topic of "suffering". It sure has become more clear to me that we as Americans spend quite a bit of time and effort trying to shield ourselves from difficulty. We go to great lengths sometimes to keep ourselves and our loved ones from hardship.
Unfortunately there are so many people suffering in the world. Some suffer for reasons brought on by their own decisions, some by evil and others simply because we are born into imperfect parishable flesh or at the hands of evil. This makes it challenging to see any redeeming value in our suffering, especially unnecessary suffering. This article is not meant to make light of those people out there going through truly difficult trials. I suspect many of those would appreciate this message.
But what about necessary suffering? Is there such a thing?
I believe that through our lifetime there are different stages of development that suffering is not only beneficial, but necessary for growth that gets you to the next stage.  Anyone bent on avoiding suffering will undoubtedly avoid growth and will cease to move through the stages of development.  The two go together and are unseparable.
A few benefits to suffering.
Suffering makes us tougher. Professional athletes didn't get tough from childhood pillow fights. They beat their bodys and make them stronger and more resiliant. They make suffering part of their daily regimin.
Suffering helps us appreciate those who suffered before us.  It is easy to take for granted that which has been handed to us by previous generations.  We owe it to the next generation to leave this place as well as we received it.
Suffering points out that something is not right and needs to change. When we feel physical pain, anxiety or guilt we experience a certain level of suffering. If we didn't have this we would continue pushing on toward the source of whatever is causing the problem.
Suffering produces perserverance and developes a sense of commitment and a vision for victory. When we fail to fully commit to something we will always fall short. If we give ourselves a way out to avoid difficulty we end up paying the full price with a penalty.
Suffering makes us smarter and wiser. The most successful leaders in history learned from their painful experiences. They got back up, tweeked a couple things and tried again. Each time they learn something not to do.
Suffering purges the lazy out of you. Sometimes we need a jumpstart to realize how our avoidance of suffering keeps us from getting things done. I don't like to shovel snow, but when I get out there and start working, it feels pretty good, then I am inspired to something else constructive.
Suffering is necessary to overcome sin. At least the sin associated with a particular growth stage. Sin often comes from avoiding personal suffering, sometimes at the expense of others. We are more okay with others suffering.
Suffering helps us relate to the suffering that Christ experienced. We can relate to our savior and know Him in his suffering. We take for granted the price that was paid on our behalf. When we suffer we gain understanding of how necessary it is for a price to be paid in full.
Everything that makes us stronger, smarter, wiser, more powerful and more commited will never happen without a measure of suffering. Suffering needs to be something to seek daily and not to avoid.
A little bit of suffering now prevents a whole lotta suffering later!
Any thoughts?